Record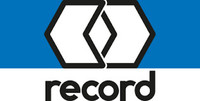 The agta record Group is among the world's leading manufacturers of automatic door systems. Group headquarters are located in Fehraltorf, Switzerland, where the Company produces and supplies high-quality products to its global markets via subsidiaries in 17 countries and more than 200 agencies all over the world.
When H.H. Bunzl established the Company in 1953, he could not have imagined that it would soon grow into one of the world's leading providers of door automation systems. Then, as now, the driving force behind agta record has been to continuously strive to fulfil customers' needs and requirements. Today, agta record employs more than 2,500 people worldwide, developing and producing high quality, innovative solutions for the widest imaginable range of applications.
No products found...