Motion4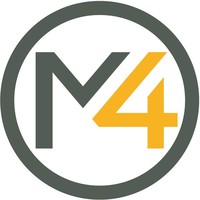 MOTION4 is a company specialized in the development, design and production of automation systems based on linear motor technology for home, residential and commercial use, as well as custom made solutions for different industries. Based in Barcelona, Spain, Linear Motor Applications, S.L. (LMA) was created in 2008 by partners with more than 25 years of experience in the automatic door industry.

With the strong belief that in the near future the automation of doors, windows and other similar applications would be based in this advanced technology, we have created five different brands for specific segments: doors, windows, curtains, industrial and contract. Linear motors have proven to be the most efficient way to automate elements with horizontal movement, reducing traditional automation systems to a small compact unit, minimising maintenance by having fewer mechanical components.
What today represents a manual effort, we transform it to an automatic movement
No products found...