Bircher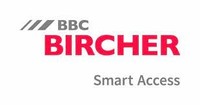 Your partner for comfort and safety
Bircher Reglomat AG with its headquarters in Beringen, Switzerland, is the specialist for detectors for automatic doors and gates. However, you also come across us in the field of public transport and in industrial sectors. Precious long-term and cooperative customer relations, know-how and path-breaking innovations have been shaping our success for more than 50 years.
Our mission has always been to make an impact with comfort and safety in the rapidly growing world of automation.
Comfort products are invisible helpers, which by far trigger more than just an opening impulse for gates and doors. Depending on the application, they detect anything approaching, retreating or crossing. They can be depended on at all times, even in the case of a fire alarm or slowly moving persons. Safety products ensure that people are not injured or vehicles damaged as a result of dangerous shearing and closing edges. Whether pressure-sensitive or contact-free – they send the rescue command to the controller without delay.
With our innovations, we set the standards of tomorrow. And you can be on the way to a more comfortable and safer future today.